Posted on
March 19, 2021
in
Planning Your Equipment Needs?
What is Equipment Planning? 
Equipment planning or equipment rental planning like any other planning is the process of surveying, budgeting and surveying heavy-duty or small equipment and machinery for an intended project.
It ensures the right quality and quantity of equipment along with right placement and at the right prices. 
Why is Equipment Planning Important?
Planning can be defined as the process of forethought or pre-organizing activities required to achieve a certain goal. It is done to avoid last-minute glitches and unwarranted circumstances. 
Planning in the construction industry plays a vital role. This is because construction involves various stages and each stage requires particular resources. The material required at one stage may not be of any use in another stage.
Therefore, carefully planning out your equipment needs avoids unnecessary wastage of money, time and resources. Also having a fore plan of the required equipment to rent can save you from last minutes rushes and delays. 
Equipment is one of the key factors in construction and other similar projects. Therefore, project leaders must have knowledge of the right equipment to ensure quality results.
With advancements in technology over the years, it has become necessary to plan heavy equipment rentals to ensure its proper utilization in order to achieve optimum results.
The type of equipment rented for a project directly affects the time taken to complete a certain task in the project, thus affecting the overall project performance. It is therefore very important for project leaders to plan equipment needs in advance.
How to Plan Your Equipment Needs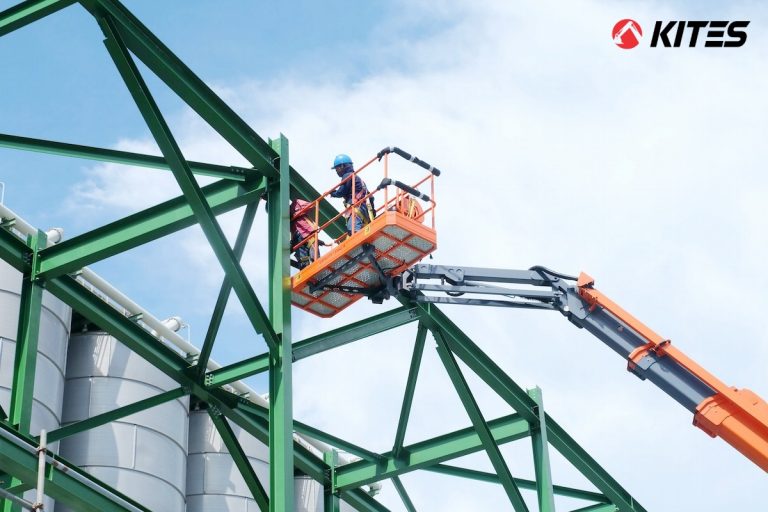 Planning your heavy equipment for rent in the construction industry can be confusing. However, our endeavor, through this article, is to ease the confusion while planning your rental equipment needs and break down the various steps involved. 
Follow these points before planning to rent equipment for your project.
Note Down All Stages of The Project
While you note down all the stages involved in the project, you become aware of all the requirements. Making a list of all the various steps involved in the project gives you an idea of all the raw material and machinery required. This is an important step while planning your rental equipment needs. 
List out The Equipment Required for Each Stage
Once you have your levels set out, it is now time to convert them into completed stages. Stages can be completed only with the availability of resources required to complete the project. Resources are usually in the form of machinery, instruments, tools, equipment, manpower- skilled and unskilled and other enginery. Each stage will have different requirements. List out each equipment requirement alongside the particular stage or level of the project.
For example, boom lifts are required for the upper story construction stage, Backhoe loaders are used for small excavations and the landscaping stage. 
Budget Management
The next step is to create a budget for all the machinery and equipment requirements. A budget is not about limiting yourself; it is about making things possible. It allows you to spend the right amount of money in the right direction. A budget lets you decide what's worth spending on. It allows you to allocate the right amount at the right place.
Every venture requires a budget and the budget allocation for various departments within a company must align with the company finances. Having a pre-planned budget allocation helps you to allocate resources and funds wisely. 
Big budgets do not necessarily mean successful projects. Small but planned budgets also result in successful and profitable ventures. 
Browse Through Catalogues
Browsing through equipment catalogues gives you an idea of machinery available in the market. It also gives you an insight into price variations and best market prices. 
Contact Resources
An important part of planning equipment requirements is to contact resources. This allows you to get first-hand information on machinery, equipment and other useful information from people in the industry. It gives you a critical view of the equipment industry thereby helping you to make the right decisions.  
Quality Inspection
It is advisable to make a quality inspection of all equipment and machinery ahead of time. This enables you to avoid any repair work that may arise at any stage while using such equipment.
Though quality inspection of equipment before delivery, does not guarantee glitches during the ongoing project, it helps to delay any immediate slowdown due to repairs of the machinery. 
Equipment's on Rent
Once the onsite inspection of heavy rental equipment is complete, you can now rent out the required equipment and machinery. Equipment rental companies like Kites Equipment Rental, allow you to pre-book equipment in advance.
This lets you plan your projects accordingly, resulting in the smooth completion of project work.
Maintenance and Repairs
The quality and inspection team must be well versed and well trained to tackle maintenance and repairs of machinery and equipment at any stage of the project. Maintenance and repairs must be quick to avoid project delays.
Ensuring top-notch maintenance and repairs ensures quality delivery of your services to your customers, thereby enhancing your goodwill in the market.
Advantages of Planning Equipment Needs
As mentioned above, the type of equipment directly affects the time take and effort taken to complete a project. The project managers and leaders need to plan equipment needs well in advance.
Some of the advantages are:
Increases efficiency of workforce

Planning always reduces construction cost that may arise due to delay in the availability of equipment

Eliminates heavy workload of manual workforce thereby reducing chances of fatigue and other health issues. 

Time saver

Budget-friendly
Constructional wonders can not be achieved without the use of the right equipment and technology. Following these pointers of planning and equipment procurement are some of the factors for the completion of a successful project. 
For quality heavy equipment rentals browse through our website. Our large categories of various equipment and machinery cover several industrial needs. 
Related posts