Posted on
October 27, 2021
in
10 Types of Commonly Used Cranes in Construction
Summary: An overview of the various types of cranes used in construction and industrial works.
A
crane is a type of heavy equipment that consists of a tower or platform with cables and pulleys. Its purpose is to lift materials up and down. Cranes used in construction are often temporary structures that can be fixed to the ground or mounted on a vehicle.
The crane can be controlled via radio controls, from within a cab that moves with the crane, or a push button pendant control station. Cranes are most commonly used in the construction and heavy equipment manufacturing industries.
As different types of cranes are used in construction works, it's important to know which crane serves the right purpose. Getting the wrong crane might cause unnecessary delays and budget concerns in your project.
Knowing the differences between each crane can help you decide which one to utilize for your job. So what are the main types of cranes? In this blog, let us explore them in detail.
Types of Cranes in Construction
1. Overhead crane:
An overhead crane is a piece of machinery or equipment that allows you to precisely lift and move heavy goods from one area to another. They are also called suspended cranes. The crane's hoist is mounted on a trolley that moves in one direction along a beam or two beams in some cases.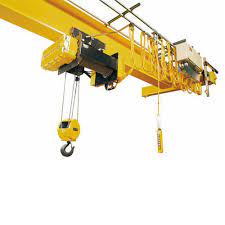 2. Tower crane:
A tower crane is a type of crane usually used for the construction of tall structures. It is a more modern version of a balance crane. This sort of crane, when secured to the ground, will often provide the best height and lifting range.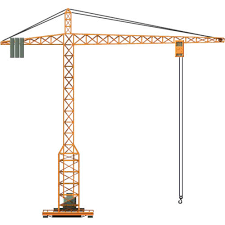 3. Telescopic crane:
It is a kind of crane that is used in construction sites to move things from one place to another. Telescopic cranes have a boom or arm equipped with a hydraulic cylinder that allows the crane to change length, similar to a telescope. They are commonly employed in day-to-day hauling activities. Moreover, these large cranes are also crucial for carrying out maneuver operations in maritime ports.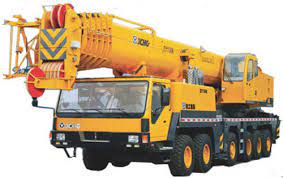 4. Loader crane:
As the name suggests, it's a type of crane used to load and unload trucks and other vehicles. When not in use, the crane can be folded and conveniently stored as it takes up little space. Additionally, it can be easily transported as well.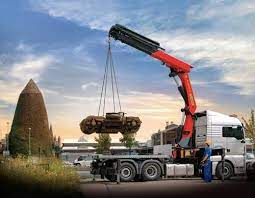 5. Mobile crane:
This type of crane is equipped with a hook that is suspended from a boom by a wire rope, which the crane controls. The main purpose of mobile cranes is to lift and transport heavy goods across short distances. Depending on the purpose, different types of mobile cranes are used. Let's take a look at the various types of mobile cranes and how they can be used.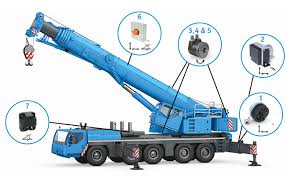 6. Crawler crane:
This type of crane is installed on an undercarriage with a set of tracks, or crawlers, that offer stability and mobility. It is employed in the construction of wind turbines, as well as for heavy lifting and large assemblies in building construction.
7. Truck mounted crane:
It is a self-propelled loading and unloading equipment that is mounted on a truck body with a rotating cantilevered boom. The truck is fitted with a crane at the back or behind the cab to load and unload cargo from the truck's deck.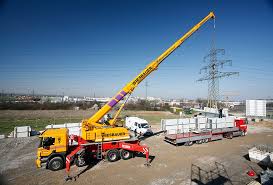 8. Rough terrain crane:
The crane is mounted on a four-wheeled undercarriage that is meant to be used off-road. When lifting heavy cargo, the outriggers can extend vertically and horizontally to steady and level the crane. A rough terrain crane has a single engine that is used to power both the crane and undercarriage.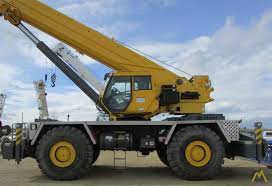 9. All terrain crane:
This is a type of crane used in construction with highway speed capacity and maneuverability, making it perfect for construction and industrial projects on and off the road. With all-wheel steering, all-terrain cranes can access remote job sites.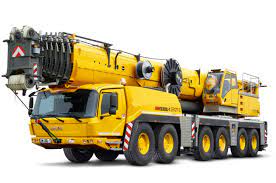 10. Railroad crane:
It is a type of locomotive equipped with a lifting function that runs on the railroad and is specialized in heavy lifting operations. It's commonly utilized for transportation of materials, locomotive overturn recovery, train derailment recovery, and railroad malfunction clearance.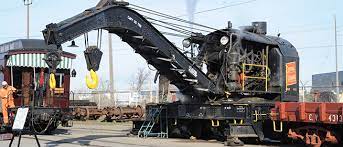 Choosing the Right Crane for Your Project
Cranes play a critical part in the development of your projects, as all construction projects involve the lifting and transportation of heavy goods. As several types of cranes are used for construction, determining which crane is best for your needs can be a difficult decision.
Being one of the top crane suppliers in Saudi Arabia, KITES Equipment Rental helps you to choose the right crane based on your project needs. With our wide range of modernized equipment, we offer affordable crane rental services and much more.
Want to rent equipment and begin construction work as quickly as possible? Then reach out to your representatives right away — email us at sales@kitesgcc.com or call us now !
Also check: Best Affordable Heavy Equipment Rental in Saudi Arabia
Related posts