Posted on
December 13, 2022
in
Things you Should Know Before Renting Heavy Equipment
There are a few things you need to take into account when renting earth-moving equipment for your project. This will guarantee that you make the greatest choice for your business. Recognize that many businesses offer various equipment kinds at various price points. You should also think about how well the earth-moving equipment will fit into your plans.
Numerous industries, including construction, landscaping, agriculture, road construction, trash processing, and countless others, rely on the efficiency of heavy machinery and other pieces of equipment to advance. Recent years have seen a rise in the viability of temporary solutions due to the benefits of renting heavy equipment. Not sure whether to buy or rent? We're here to provide information about types of machinery rental in Saudi Arabia so you can choose the best option for your particular situation.
How long will you require the earth-moving equipment?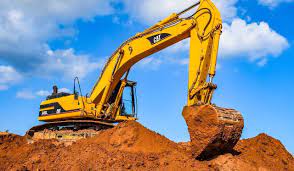 Do you require the equipment for a lengthy or brief amount of time? You can use it to determine whether you truly need to buy the equipment or rent it. Whichever one is most practical for you must be determined. If you plan to use the equipment for up to five years, it is advised to buy it outright. You should think about renting heavy equipment unless you don't have enough money to buy everything outright or you plan to use the equipment only sometime in the next year.
Check these things before renting heavy equipment from a company.
   1. Machine height specifications
When renting a forklift, excavator, or wheel loader, it's crucial to consider the heights that the equipment will need to reach for any particular operation. Verify with your construction equipment rental coordinator that the equipment you're contemplating can truly reach your maximum and minimum height criteria before relying solely on the specifications published online.
  2. The most weight the machine can lift
It's acceptable if you don't know the precise maximum weight, but it's still crucial to determine a ballpark figure. Additionally, you must be aware of the quantity and kind of goods you'll be transferring.
  3. Is the ground level or irregular
Knowing if you'll be working on a level, smooth surface, a rocky surface, or a surface that slopes make it easier to decide whether you need tracked equipment or if a wheeled machine would do. The kind of tire tread your job will require could also be determined by this information.
  4. The time frame for your project
How long do you want to rent the machine for? is one of the first questions you'll be asked when you call a machinery rental firm. For the coordinator to check on the machine's availability, you must provide the precise dates.
  5. Additional tools or attachments
The particulars of your project will determine the type of accessories you'll require. Will you be carrying out demolition with your apparatus? The ideal option for you might then be a tooth-edged ripping bucket. Drilling is going on? Then you'll likely need a breaker (hammer). Your construction equipment rental provider such as KitesEquipment Rental in Saudi Arabia will be able to provide you with advice if you're unsure of the kind of attachment you'll require.
  6. Transport requirements
Don't worry if you don't have a vehicle or personnel available to transfer the earth moving equipment to and from your job site. The majority of construction equipment rental businesses such as Kites Equipment Rental in Saudi Arabia can transport your eq earth-moving equipment for you. 
Due to an increase in the number of industrial, commercial, and residential projects, the leasing of equipment is one of the rental economy's fastest-expanding sectors. The majority of the key advantages of construction equipment rental are valid throughout the whole construction equipment market. A rental business model is advantageous for heavy equipment users since there are no upfront expenditures, no storage or transportation charges, and immediate access to the most cutting-edge equipment. The idea of renting also has an environmental advantage in that there is less waste of non-renewable resources.
Any construction or maintenance project can be sped up and made simpler by having the proper knowledge of the various types of equipment. This will gain a better understanding of the mechanics of the top 10 heavy construction and earthmoving tools in the following guide, as well as their main use and application.
Types of Heavy Construction Equipment
  1. Excavators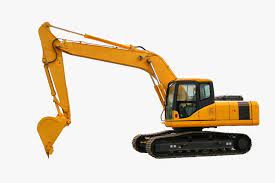 As its name implies, excavators are mostly utilized for excavation-related jobs. They are also employed for jobs like heavy lifting, demolishing, tree cutting, river dredging, etc. because of their versatility. Excavators come equipped with a bucket, stick, boom, and cabinet. Additionally, hydraulic-powered attachments like grapples, breakers, or augers can be added to excavators. The seat of the machine operator can be rotated 360 degrees inside the cabinet. The undercarriage can be equipped with wheels or tracks.
   2. Backhoe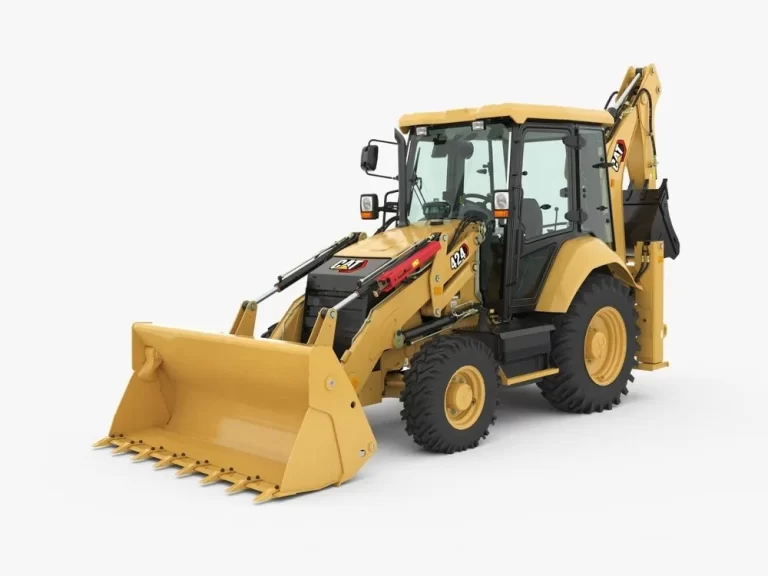 The name "backhoe" comes from the mechanical configuration of this often-used heavy equipment, which places the hoe component on the backside and the loading bucket on the front. This configuration works well for digging trenches beneath the machine and the front bucket is great for loading, unloading, and lifting soil or other materials.
  3. Bulldozers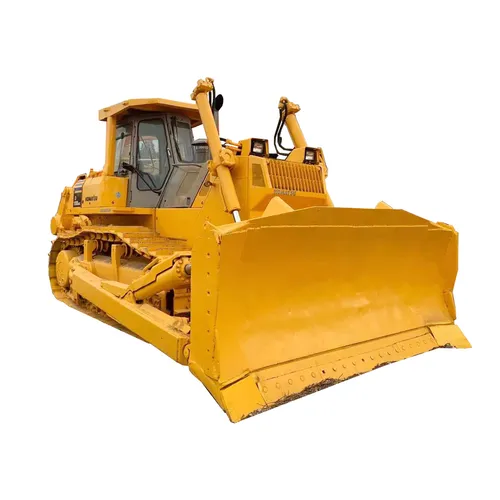 The bulldozer, which is mostly used for soil excavation, is perfect for scrubbing the topsoil layer up to a particular depth. The scraping is done by a sizable, sharp-edged metal plate that is installed at the front of the bulldozer. To lift and compress the plate, hydraulic pistons are utilized.  Bulldozers are typically used for lifting earth, removing weak soil, or removing rock strata.
  4. Grading Machines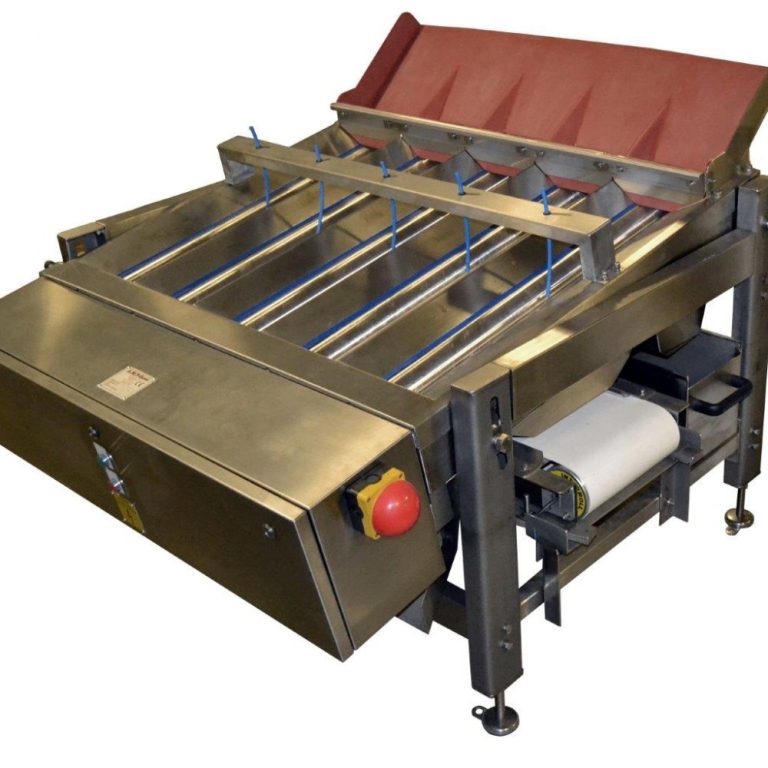 A unique kind of machinery used in construction, particularly road construction, is motor graders, often known as graders. When it comes to leveling the soil surface, they are especially helpful. A horizontal blade of a grader that can be lowered for usage on the ground is located between the front and rear wheels. The operator cabinet is situated on top of the rear axle configuration. These tools can also be used to clear snow and dirt from roads, smooth the soil surface before laying asphalt, and other tasks.
  5. Telehandlers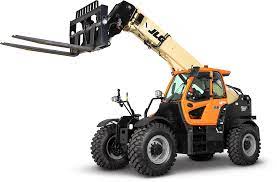 Telehandlers are mostly employed on construction sites for two tasks: 1. They hoist large materials to the necessary heights. 2. Give construction workers a platform to work from higher up. It is made out of a long, telescoping boom that can be moved forward, backward, or elevated. Telehandlers are extremely adaptable in that, depending on the needs of the operation, various arrangements such as forklifts, cabinets, buckets, and lifting jobs can be mounted to the telescopic boom's end.
 6. Dump Trucks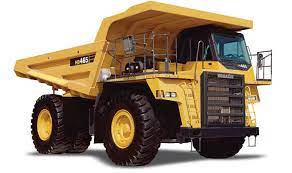 Dump trucks are typically employed in the construction industry to move big quantities of various materials from one location to another or deposit them at a dump yard. Large building sites are more frequently seen with off-road dump trucks. These trucks are equipped with large wheels and have plenty of storage space, allowing them to work in almost any type of terrain.
 7. Road Roller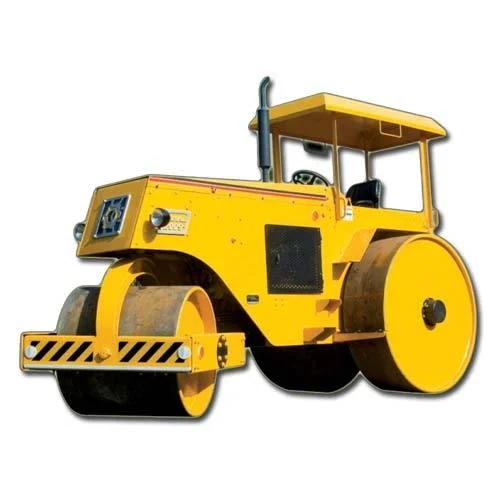 The tools used to compress the surface of the ground or a variety of other materials are rollers, which are also known as compactors. To accommodate different compacting requirements, a wide range of compactor types and sizes are offered. The best option for compacting the soil or even asphalt layers is a roller with smooth wheels. The use of sheep-foot rollers is made for deep compaction purposes. Also used to compact fine-grained soil, asphalt layers, and other materials are pneumatic tired rollers.
  8. Loaders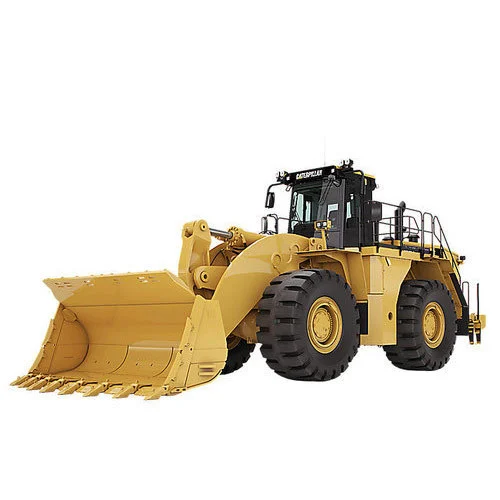 As their name implies, loaders are employed at construction sites to load materials like excavated earth, trash, and raw materials onto trucks or dumpsters. Loaders have a big bucket up front and a shooter arm that moves. Depending on the terrain or location, they may be equipped with wheels or tracks.
 9. Tower Cranes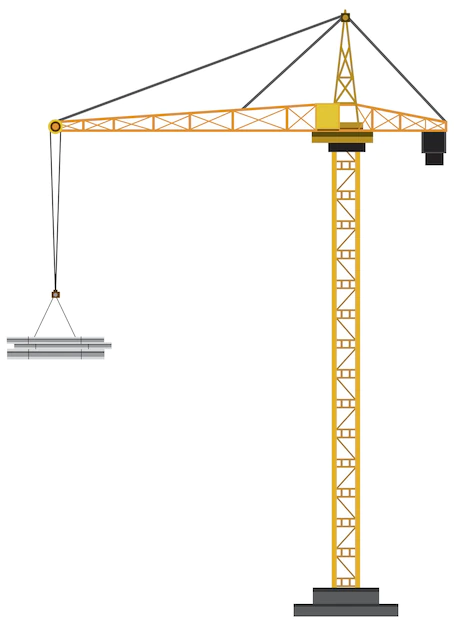 Tower cranes are stationary cranes that are mostly employed for hoisting operations when towering constructions are being built. These towered cranes can effortlessly raise heavy materials, such as pre-stressed concrete blocks, frames, steel trusses, etc., to the necessary heights. They are made up of a mast, which serves as the crane's vertical support tower, a jib, which the crane uses to lift objects, a counter jib, which carries weight against the crane's back, and an operator cabin from which the crane can be handled.
10. Trenchers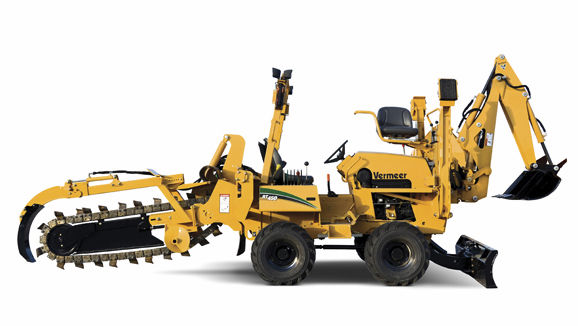 Trenchers are tools that dig trenches in the ground, as their name suggests. Drainage, cable installation, and pipeline installation are just a few uses for trenches. Trenching tools come in two different varieties: chain trenchers and wheeled trenchers. A fixed long arm is wrapped in a digging chain while utilizing a chain trencher. Wheeled trenchers, on the other hand, have a metal wheel with a digging tooth around it. When it comes to removing dense soil layers, wheeled trenchers are favored.
Important Differences in the Heavy Equipment Rental Business
The trend toward renting heavy equipment is being driven by a number of distinct factors. The following are the standouts:
    1.No Upfront Fee
A tracked dozer, telehandler, or any other piece of heavy construction machinery requires a substantial capital investment. Since the results may not be seen for over a year, cautious planning is required. Until you sell the equipment, the money is still locked inside of it. However, the resale value decreases if the equipment is kept and utilized for an extended period of time. In this case, renting heavy equipment provides the best option. It reduces the requirement for an upfront capital commitment that a business could use for maintenance or pursue other projects.
   2. Reduce Storage and Transport Expenses
Any big construction equipment purchase entails the added need for storage space. It is not advisable to keep brand-new, pricey equipment exposed to the sun, pelting rain, and howling winds for the entire day. The machine gradually deteriorates from repeated exposure to the weather. No matter where it is or what purpose it serves, there is no getting around the fact that space is expensive. Kites Equipment Rental in Saudi Arabia excels in this situation since it essentially eliminates the necessity for long-term storage.
Moving forward, construction equipment rental makes logistics and transfer from one site to another simpler. The machinery rental provider handles both the delivery and pickup, so the company doesn't have to worry about arranging or optimizing its processes. Machinery rental really improves the efficiency of procedures that depend on the prompt arrival of equipment at the appropriate location.
  3. Reduce Your Taxes
There are many variables that affect a business's tax return, but the fact remains that Machineries rental equipment is treated as a deductible expense in contrast to purchasing equipment, which is taxed at a depreciated rate over the course of its existence. Construction Equipment Rental costs are more financially flexible than large, capital-intensive purchases, which is not exactly a secret. They frequently qualify as project expenses and, because of the nature of some businesses, might result in tax benefits.
  4. Increase Your Competitive Advantage
Smaller competitors in the market are constantly concerned about being outnumbered and outcompeted by larger firms, who typically have access to the newest and most cutting-edge equipment. The same kind of equipment needed to take on large and ambitious projects may, however, be simply acquired by smaller companies with the help of equipment rental. They are no longer forced to deal with client rejection because they lack access to a varied, effective, and compatible fleet of equipment often associated with larger businesses.
The following are some queries to put to rental companies
Make sure you are aware of what you are getting when researching a rental firm and selecting a rental for a certain job. Ask the appropriate questions by using this guide to renting heavy equipment.
Cost:
What are your prices and any additional costs? Equipment and construction equipment rentalfirm selection is greatly influenced by rental rates. Look at the prices to see whether you can save money by extending your rental period or get a better deal by shortening it. Examine the complete list of charges to determine the rental's overall cost.
Policies:
What are your payment terms? What are the terms of your returns? Before conducting business, it's important to understand when you'll have to make the payment and whether or not you may get a refund if you return or cancel a rental.
Quality control:
What is the schedule for your maintenance? Can I get a copy of the equipment's maintenance and leasing history? How quickly do you respond when a piece of earth-moving equipment breaks down? You can be confident that the earth-moving equipment will function when you need it if you know it is in good condition. You'll need a service crew that can respond swiftly if it breaks down on-site so that your downtime is kept to a minimum.
Scheduling:
What time do you pick up and deliver? What time do you work? Knowing when to expect a delivery and when your machinery rental equipment needs to be prepared for collection are crucial. Knowing when a service representative will be available to answer calls and dispatch a service technician can be useful if something goes wrong while performing work-related duties.
Customer support:
What kind of training do you offer? Will someone be available if there is a problem after hours? You can reduce the risk of renting equipment while working if the rental firm gives training. If a problem happens, a business offering after-hours service can keep you on schedule.
Functionality:
How many possibilities do you have that fit the criteria for my project? What is the size of your fleet? Which manufacturers carry you? When choosing a machinery rental for your current project, having the ability to compare numerous possibilities at various pricing points and getting professional advice can be really helpful. The likelihood that a piece of equipment won't be accessible on the dates you require can be reduced with a larger fleet. You can be sure that a company will have high-quality equipment when you need it if they work with reliable brands.
Recommendations about renting heavy equipment
It is obvious that renting heavy equipment has many perks over buying, and you can enjoy even more advantages if you rent properly. Here are some recommendations for renting construction equipment so you may enjoy yourself:
Recognize your needs:
When you know what you need for your particular application, you can hire equipment more effectively. You'll spend less time choosing a construction equipment rental and have fewer opportunities to exchange or return it. If you're not sure what to get, the rental facility's professionals can offer advice.
Read evaluations:
To learn more about the business and its customer service, read internet reviews.
Knowing the rules and regulations:
Read the terms and conditions of the machinery rental agreement before you sign it. Before renting heavy equipment, be aware of your potential liabilities, your right to cancel or reschedule an order, and all other terms.
Be careful:
Many of your employees will be unfamiliar with the equipment whenever you rent it. Unsafe procedures can harm your staff members and ruin your rentals. Prior to using any rented equipment, make sure employees have received training on it. Make sure everyone is taking the appropriate safety precautions at all times by inspecting it before usage. Never operate the equipment outside of the conditions that are advised. This may be against the terms of your rental agreement and dangerous to your staff.
Rent From the Best With KITES Equipment Rental
Construction equipment purchase or Construction equipment rental decisions are frequently made on a case-by-case basis. If you do decide to rent, go with the dealer who has the greatest local rental equipment. At Kites Equipment Rental in Saudi Arabia, they provide a wide variety of options for getting access to the machinery you require to complete the task properly. Heavy equipment rentals, transportation, manpower resourcing, fabrication, and other related services are among the specialties of KITES Equipment Rental in Saudi Arabia. They offer cutting-edge technology and qualified staff that will oversee your project from its inception to its conclusion.
Kites Equipment Rental in Saudi Arabia provides services throughout the entire Eastern Province of Saudi Arabia from the conveniently placed headquarters in Dammam. For services during the building, upgrade, commissioning & maintenance phase of oil/gas processing plants, pipelines, petrochemical projects, and other activities, rental equipment in Saudi Arabia offers both skilled and unskilled labor.
Kites Equipment Rental in Saudi Arabia has always strived to offer premium services at affordable prices. We take into account each of our customer's wants. Kites Equipment Rental in Saudi Arabia continually strives for excellence and perfection using this as our standard.
Read more: Interesting Benefits of Rental Equipment You Probably Didn't Know
Related posts